IMPACT AT HEART
We are passionate educationalists committed to making a long-term impact 
We did not inherit the earth from our parents, we have borrowed it from our children
Babilou Family Foundation at a glance: 
• Founded in 2017
• 200 000 euros committed to date
• 5 pillars of action
• 6 NGOs supported to date
• In 2019, 3 beehives were installed on the roof of the Babilou Family head office in France
• By 2020, the foundation had raised €10 million for child cancer research
The only way to change the world is through early education.
The Babilou Family Foundation strives for social progress every day. We support actions that have longterm impact on the very fabric of society. Across the globe, in our nurseries, daycares and schools, our teams are preparing the future citizens of the world. Through the Babilou Family  Foundation, we want to extend our reach to make a real difference to children everywhere.  
In 2003, Edouard and Rodolphe Carle opened their first childcare centre in France. Today, the group is present in 12 different countries. The Babilou Family Foundation is leveraging this international presence to reduce educational inequalities, promote environmental awareness and protect child health beyond our network. We are mobilising our teams on the ground to support actions and initiatives in local communities and on the global stage. It is a natural extension of our education mission. Our profession is rooted in the healthy development of children and the environments in which they evolve. It unites teachers, parents, carers, governments, private institutions and non-for-profit organisations. Together, we have a responsibility to ensure every child is equipped to shape a better world. At the Babilou Family  Foundation, we are all co-educators with longterm impact at heart.  
Sridevi Raghavan, Senior Vice President - Education, Quality and Sustainability & Edouard Carle, Founder of Babilou Family:
Edouard Carle: "The Babilou Family Foundation is a strong lever for impact, and we are pleased to support initiatives globally that seek to make the world better for our children, who are the citizens of tomorrow. Afterall, as ancient wisdom tells us, we are merely borrowing the world from our children, not inheriting it from our ancestors."

Sridevi Raghavan: "

At Babilou Family Foundation, we support initiatives that ensure the right start for children around the world, because we believe every child deserves the best quality of life and learning in their early years."
5 pillars of action
Child Health
The Babilou Family Foundation is committed to child health. It's the cornerstone of our educational mission. The very first French nurseries were created to care for children after the first world war. Today, alongside parents and carers, we protect and promote the health of children at every stage of their development. But some health issues are out of our hands. Since 2017, we have been supporting research to find a cure for childhood cancer. When a childhood disease is preventable, we have a responsibility to act. 
Parental Support
The Babilou Family Foundation unites parents and teachers. We support early-year parenting through local actions that contribute to building strong parent-child relationships right from the start.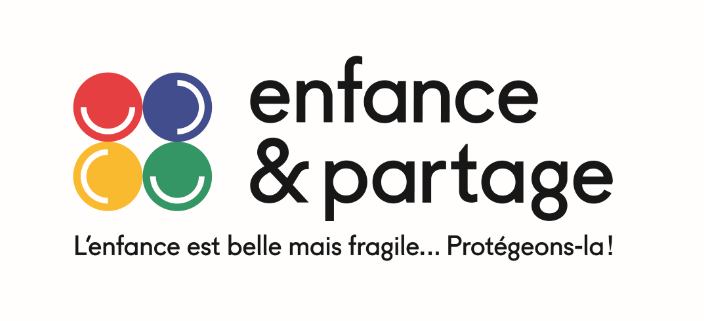 Social Inclusion
The Babilou Family Foundation supports actions that foster inclusion and create innovative learning opportunities for disadvantaged children. We are committed to supporting social integration and community-based  initiatives that ensure nobody gets left behind. 
Environmental Awareness
The Babilou Family Foundation advocates for sustainable education. In our nurseries, daycares and schools, all our educational programmes highlight the importance of protecting nature and natural resources. Beyond our network, the foundation supports environmental associations that are making an  impact from the ground up through actions that involve children and parents. With the OFA, for example, we have created a special intervention to help parents and children understand the vital role of bees in preserving biodiversity and the ecological balance of the planet.
Scientific Research
The Babilou Family Foundation wants to take research into the developing brain much further. It allows us to develop the talent of our teams who then bring fresh insights and more impetus to our actions, both within and beyond the network. We have been supporting studies in cognitive development and early years neuroscience since 2003. Having this advanced knowledge helps us constantly improve our practices and bring out the very best in children. 
Xavier Ouvrard, Chairman and CEO of Babilou Family
"Through the Babilou Family Foundation, we can reach children outside our business and make quality education a global game-changer. Health and education are part of an ecosystem that includes parenting, ecology and social inclusion. Our actions support governments, families and local communities. We are a force for change."